Posted by Stingray International on 19th Aug 2016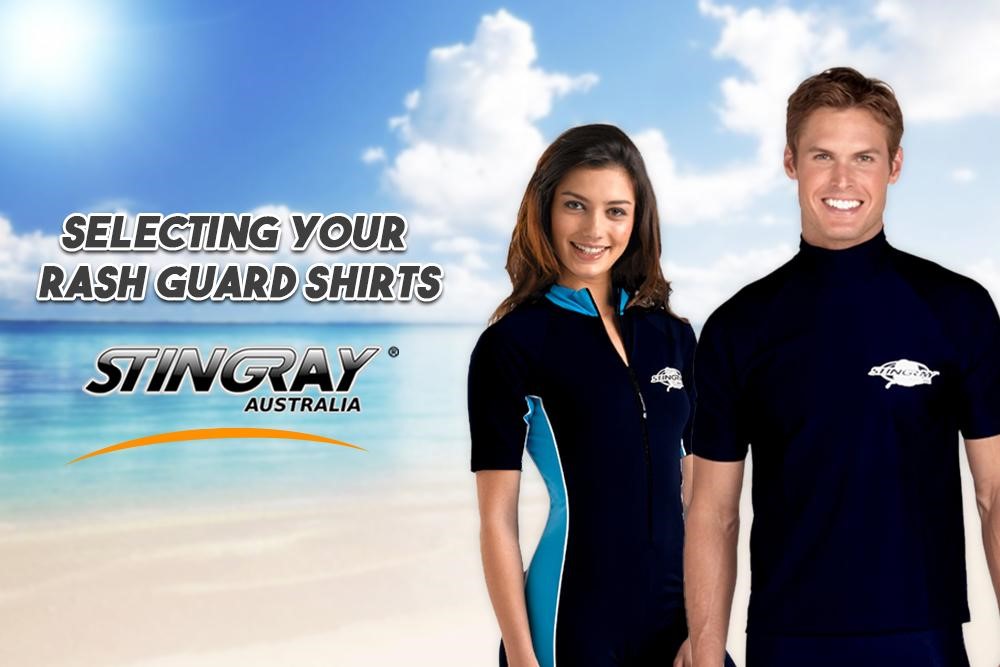 Selecting your Rash Guard Shirts
Rash guard shirts, also commonly known as rashies, are those body-hugging lightweight sports shirts that come in different brilliant colours that you often see being worn by swimmers and surfers on the beach. They are made of very light durable quick drying materials – nylon, spandex, neoprene or polyester – capable of withstanding the impact of wind pressure, body contact with equipment or a jelly fish sting and can thus prevent skin rashes and irritations caused by abrasions.
Protection versus UV Rays
Rash guard shirts also generally have built-in protection features against the sun's ultra violet radiation to prevent damage to the skin. Most rash guards carry UV protection rating of UPF +50 which keeps off 98% of the sun's harmful radiation from reaching the skin.
Even for Non-Water Sports
Owing to their protective features versus damage to the skin, rash guard shirts have become popular not only in swimming and surfing but also in other water sports such as paddle boarding, snorkeling, kayaking, sailing, and even non-water sports such as baseball, football, golf, tennis, and gardening. Naturally, given people's love for the beach and the sun, the outfits have become the favorite wear among all ages especially because of the excellent protection they get against the damaging rays of the sun.
Special Stitch Method
The manufacture of rash guard uses a special flatlock stitching that keeps the stitches flat to the garment instead of being protruded as with most stitches. This method is intended to provide maximum strength to the finished shirt against intense movement and external pressure.
Short or Long Sleeves
Rash guard shirts come in both short and long sleeves, each version having an advantage of its own. Some sports enthusiasts prefer the short sleeved shirts or even the sleeveless vests for the maximum freedom of movement they can have with their arms and bodies. Others prefer the long sleeves as this style gives them a perfect covering for most parts of the body and would therefore require less sunscreen applications.
Various Styles and Designs
Rash guard shirts are available in different styles, designs, colours, sizes and materials. For all their intended functionality, rash guards are worn tight-fit. Those who might feel uncomfortable with tight-fitting wear can always upgrade their natural size to get a freer fit, although a loose-fit rash guard may not be suitable for the more strenuous of sporting activities.
One for Cold Weather
Also, depending on weather conditions, you may choose the rash guard that is meant as added wear under a wetsuit in cold climates or by itself in hot weather conditions. For chilly cold water conditions there is a thermal rash guard made from thicker thermal materials such as neoprene that can provide extra warmth to the body.
Full Body Rash Guard
If your sport involves some physical exposure against strong wind pressure or against an equipment part such as in surfing, canoeing, wake boarding, kayaking, water skiing, kite surfing or wind surfing, you might prefer to use the full body rash guard to protect most parts of your body not only against abrasions and bruises but also against the sun's harmful radiation.
Versatile Use
Whatever your favourite outdoor sport or activity is, whether it's dry or wet, whether it is for competition or for recreation, whatever your age or gender, you can be sure there is a rash guard that you will find suitable to your tastes, needs and involvement. Before you run to the beach and jump into the water, be sure you are wearing your favourite rash guard shirt. Enjoy the summer!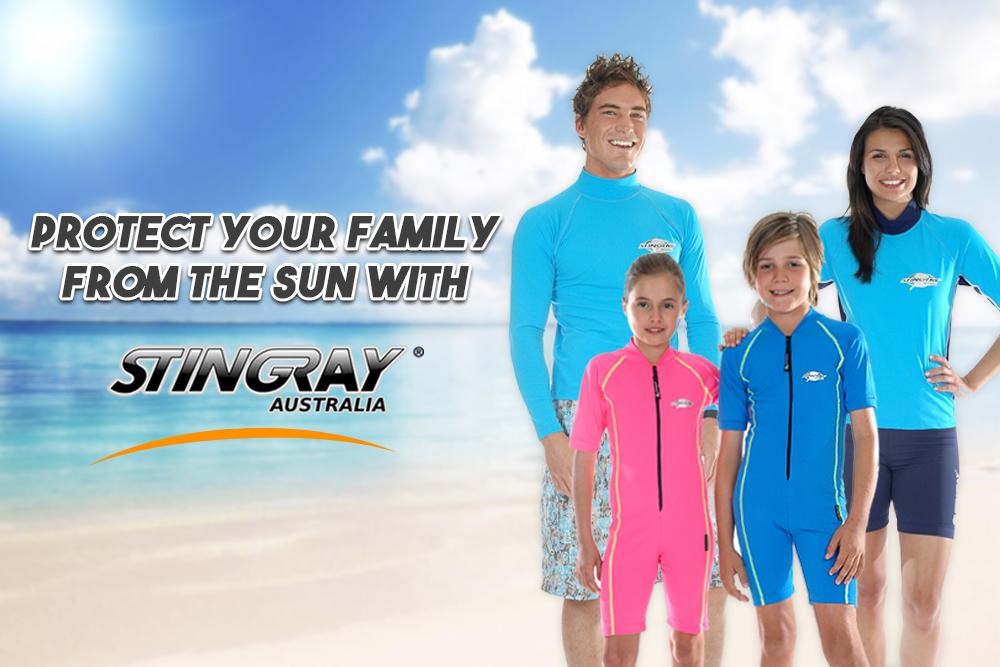 Stingray Australia
STINGRAY® is the original sun protection clothing company in Australia. The name STINGRAY is synonymous with sun protection awareness and government education about the sun's damaging ultraviolet rays caused by the harsh Australian environment. For all your outfitting requirements as an athlete or as an outdoor lover, come visit our site and scan our catalogue.
Call us at 1800 717876.